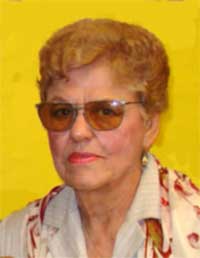 Lucy Henríquez was born in "Surgidero de Batabanó" a small town south of the island of Cuba. She was the town mayor's daughter. Dr Luis Napoleón Henríquez, who dedicated all his life to encourage his daughter in any way she wanted to pursuit.

She was a great athlete, competing in Tennis and Squash where she championed many times, winning lots of tournaments. Among them she still holds, because was the only memory she could take out of Cuba, her Round Robin gold medal which she won at age 16. Nevertheless, her real vocation was in the arts. She graduated at San Alejandro Arts Academy, a prestigious Cuban Institution known over the world, pride of the Cuban people, that gave the finest painters and sculptors, glories of Cuba,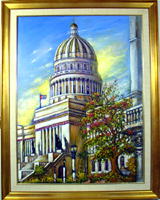 Capitolio de la Habana Öleo en aceite 30X40

She also graduated in Commercial drawing at Colegio Garcés where Walfrido Aparicio, a great Cuban press painter was her teacher. But her true vocation was in oil paintings; creating many works of art that she sold in the Havana Cathedral Gallery having many personalities buyers among which was the great American singer Eartha Kit.

She was married to Salvador Levy, a well-known Cuban artist that was among the best in Cuba, who won the Mr. Television award before the Cuban revolution came to power. Her husband was press by the system for not participating in the programs they want him to lead, forcing both of them to abandon the country. However, due to the reputation of her husband they could not leave the island for three consecutive intents. It, made them take the determination to flee in a boat with their four years old son. The trip was a fraud of the government that used some of the anglers as agents to capture those who tried to leave the country illegally, and to grab the jewels and money that the frightened Cubans were trying to take out to settle in the United States.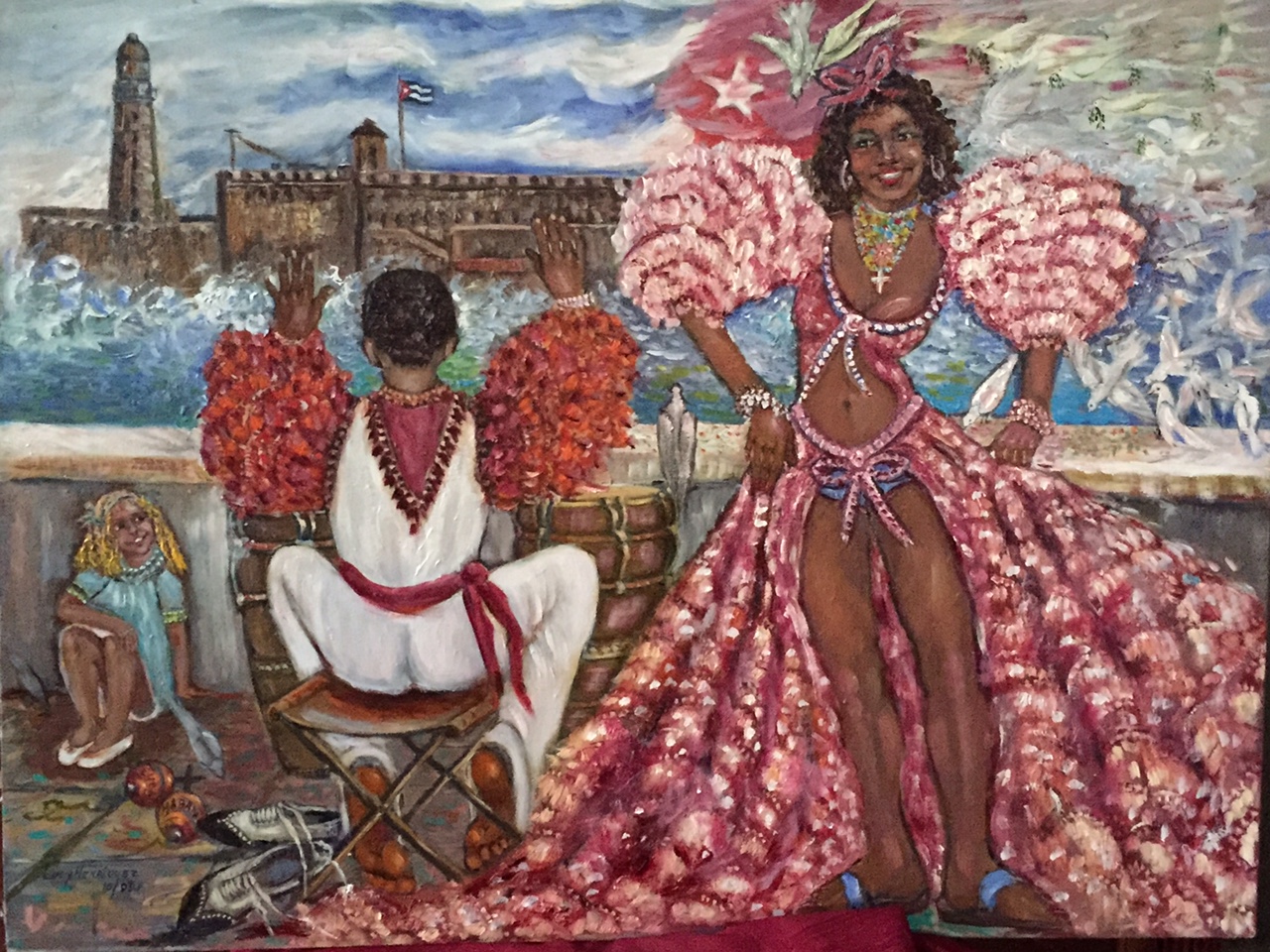 "YA VIENEN LLEGANDO" Óleo en aceite 30x40 Estampa habanera esperando la libertad de Cuba">.

Caught in the beach their hopes vanished. The boat that was supposed to take them to Miami never showed,. After a terrible capture where the guards where shooting at the unarmed group, they where sent to prison without even judging them.
Lucy, after a month in prison, was liberated and her husband received a six years term in political prison .
While her husband was serving the six years, he insisted for her to leave Cuba, hoping that she could claim him when freed from prison.
They finally met in New York after her husband served his term in prison.. After a year living in New York,, they decided to move to San Juan, Puerto Rico.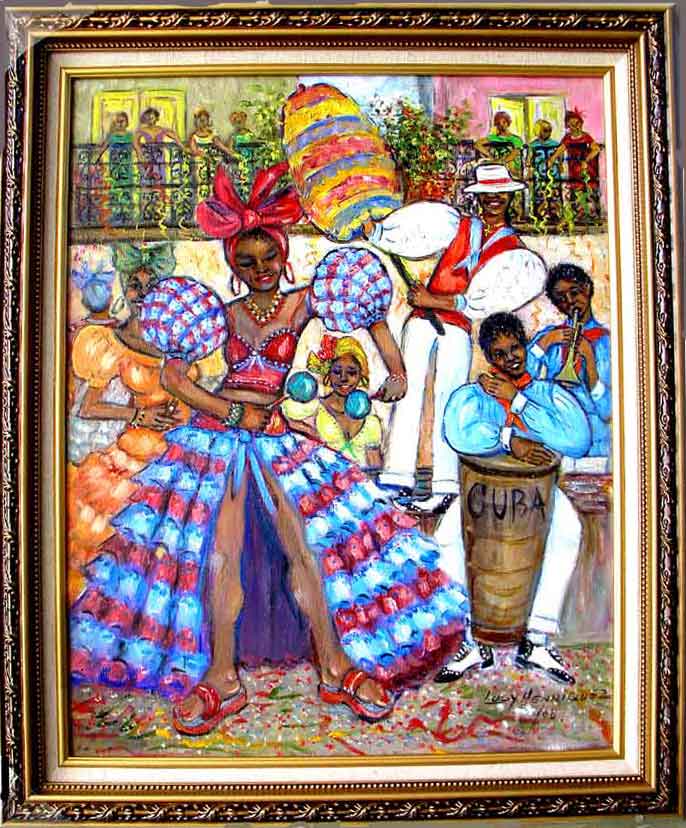 After many efforts to settle with the family, she went back to what she loved much, painting. She started to paint Puerto Rico landscapes which where the paintings that where sold better. She finally contacted "Galerías Redondo", one of the best galleries in San Juan that was located in "Plaza de las Americas" the more attractive Shopping Mall in the island.
It did not take much effort to get a name and her paintings where bought continuously. She obtained the preferential spot in the gallery, because of the success of her paintings.
Many of her paintings where sold and Galerias Redondo signed a contract with her to print and laminate some of her exclusive paintings that immediately, where distributed all over the world.
Her two sons decided to study in the United States, and after twenty years in San Juan, she finally moved to Miami Florida to be close to their sons. Now, she is deciding where to put her new paintings in order to start selling them. .
To see some of her latest paintings
CLICK HERE